Trying to recreate the Ambulance Siren Sound kit with the original components, I had to find a EFD107 Germanium diode made by IPRS Baneasa.
Since I was probably never going to find one, I was left with two approaches.
According to Eastern Europe Semiconductor Technology and its Merging into the Globalization Trend paper, IPRS Baneasa started building parts under license from Thomson-CSF in 1962. Thus, EFD107 could be in fact an SFD107 (Thomson-CSF) in disguise ?
Get some other Germanium diodes and hope for the best.
Luckily, I found confirmation that EFT107 being the same as SFD107. According to "Catalog de Dispozitive Semiconductoare" by V. Vatasescu / S. Epure, 1966, page 38, SFD107 is compatible to EFD107 (IPRS):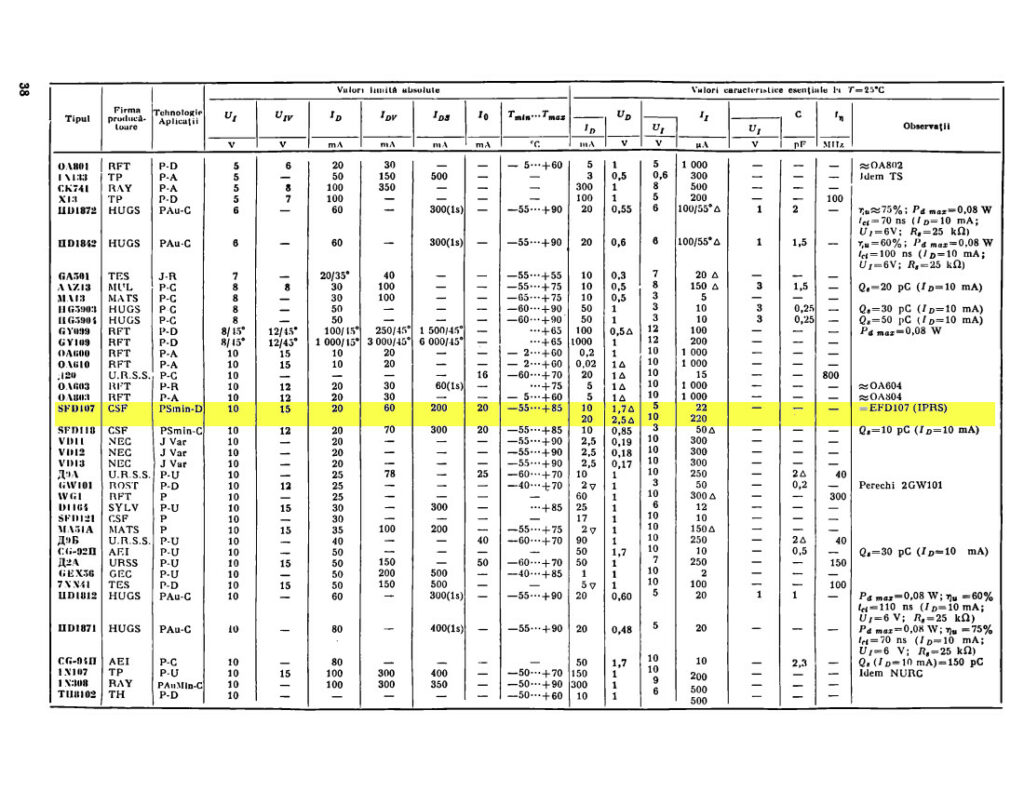 While being uncertain of the source of several SFD107 ebay listings, I decided to purchase samples from various countries. I ordered from UK, France and Bulgaria. The UK seller also had 1N34a in stock so I ordered few of those also. To top them off, I put an order for 1N270 from Aliexpress.
This is where confusion started.
Germanium Diodes overview: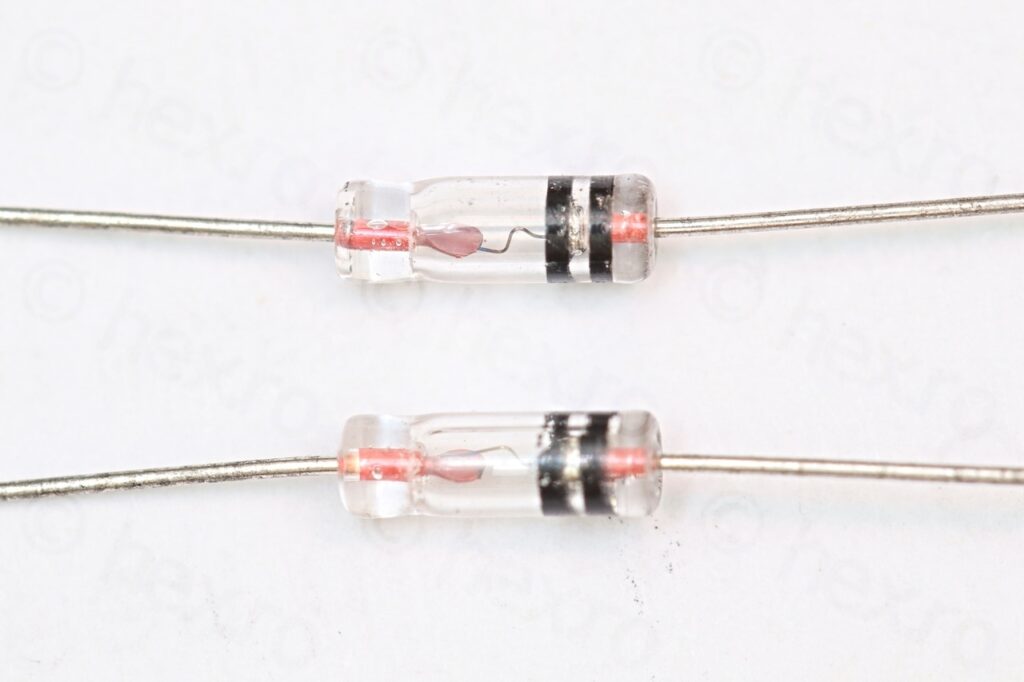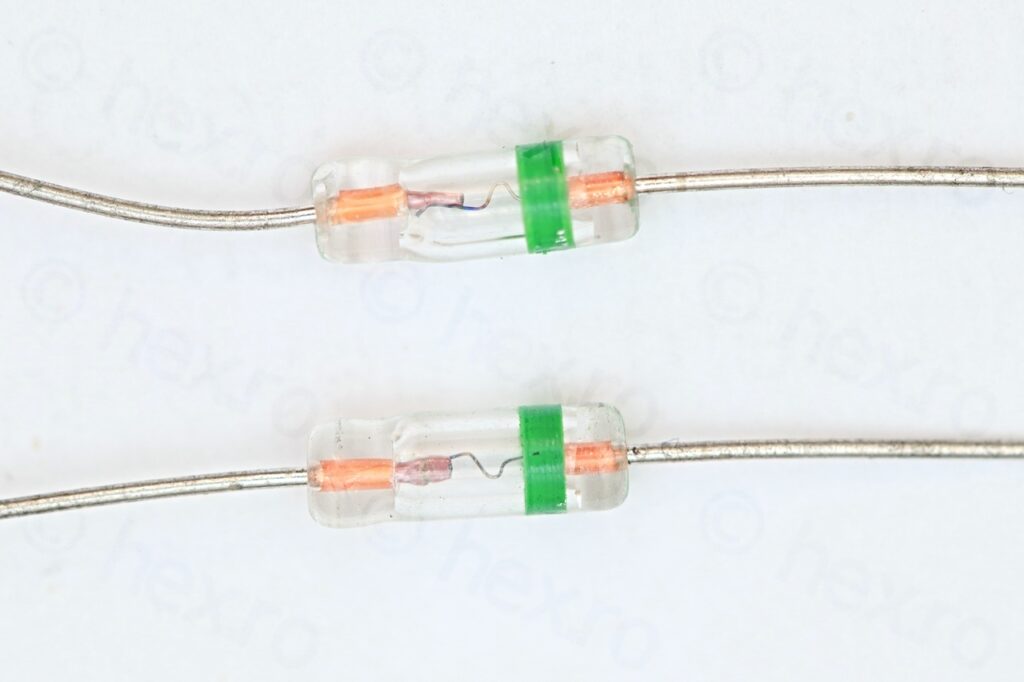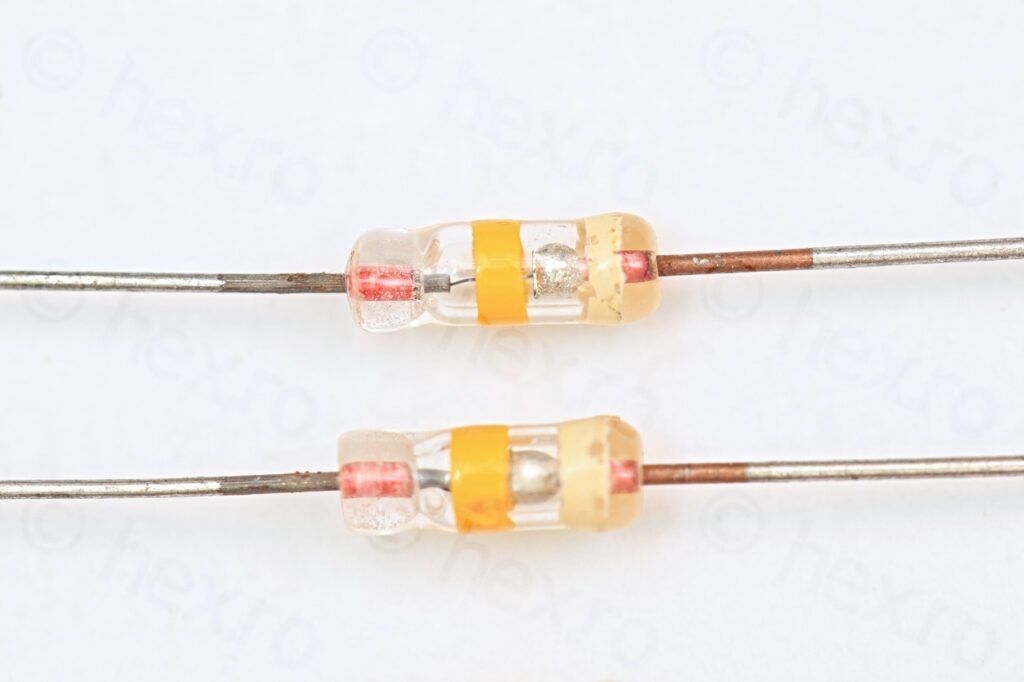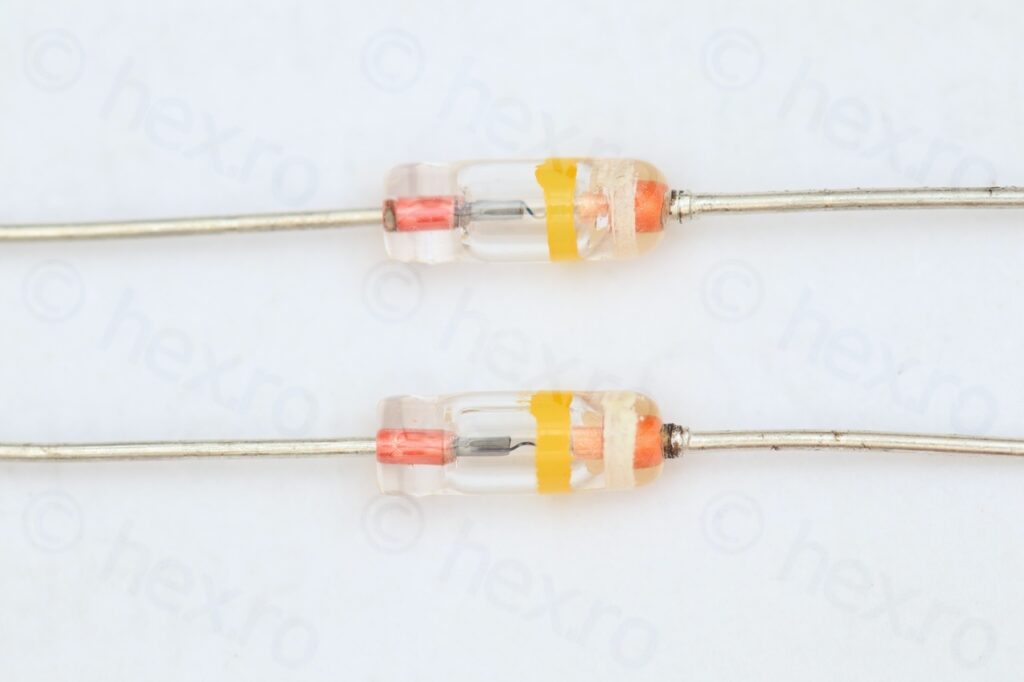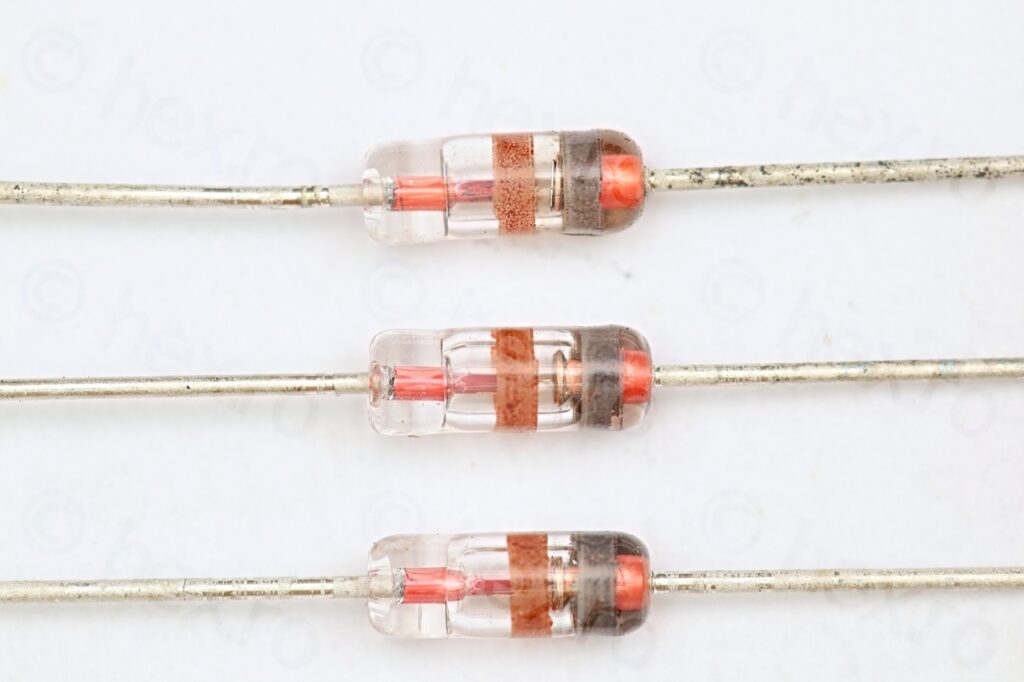 Testing with DCA75
Since I was not sure what I got, maybe I'd get a different view on the problem by using Peak Atlas DCA75 component tester to chart the I-V curves: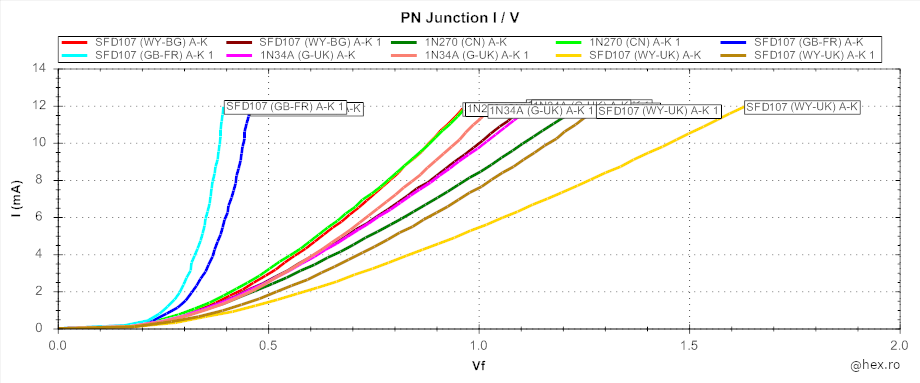 The naming convention above is XX-YY (Color Bands – Country). I was impressed by the Gray / Brown diodes (those reported to be Thomson-CFG NOS), they open really early. The White Yellow ones from UK are the ones to the right of the chart. And 1N34a with the 1N270 and the Green UK ones all clumped somewhere in between.
Reverse bias / Reverse current
I was also curious about the reverse current when the diodes are reverse biased. In a very informative video "How to discern Germanium-Diodes from Schottky-Diodes", KainkaLabs explains that Germanium diodes have a much higher reverse bias current than Si diodes. How to test ?
DCA75 does not seem to be sensitive enough to measure 1μA currents. I have tried and failed to get it to show meaningful data for the Reverse direction. The software defaults to mA scale for vertical axis but without a way to change the scale; the exported chart data contains _some_ μA currents, but small random values (noise?) that do not increase as the reverse voltage is increasing.
I realized that my Siglent SDG-2042X has mV output (in increment of 1mV) and that the AN8009 Multimeter has a μA scale. Below, the two measurement charts. It is true that at around 40mV the reverse bias current is around 1μA (just as in the video). I decided not to test further.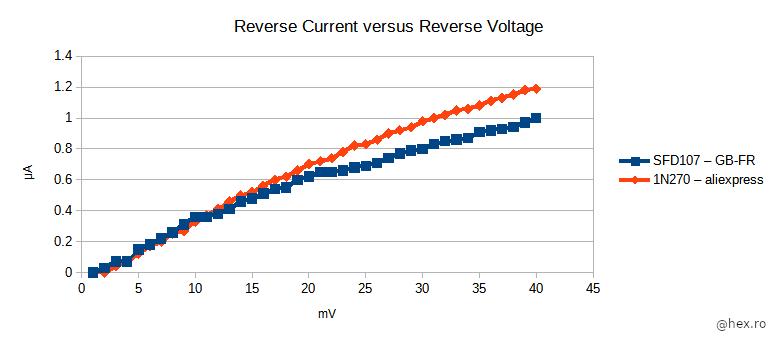 In conclusion, I did get Germanium diodes, but … not sure which ones ?