Introduction
This is a second Miyota 2400-54 mini CRT that I find in a camcorder, a Sony CCD-TRV67E. First one was in the Grundig LC 5000 HE. Even before getting to the mini CRT, I was surprised of how similar the two cameras look from outside.
Camera overview
The cameras are almost identical (except the flip out screen of the Sony). I was nostalgic seeing the CASIO screen 🙂 it has been a while since I didn't hear of CASIO. And there was a strong odor of old Japanese electronics inside!
The EVF unit connects to the camera using a flat cable, thus I had to de-solder the connector to make it easier to attach some tiny clamps to provide power and video signal to the unit:
Similarities between the two cameras:
mini CRT
Opening up the EVF unit is identical process, a small screw needs to be taken out to allow for the eye piece to be removed from the unit:
Close-up photos of the mini CRT reveals the same board driven by a BA7149F IC and no electrolytic capacitors:
Connection diagram is also the same, the driver board has a recording light that is active low, as indicated in the little pin-out below.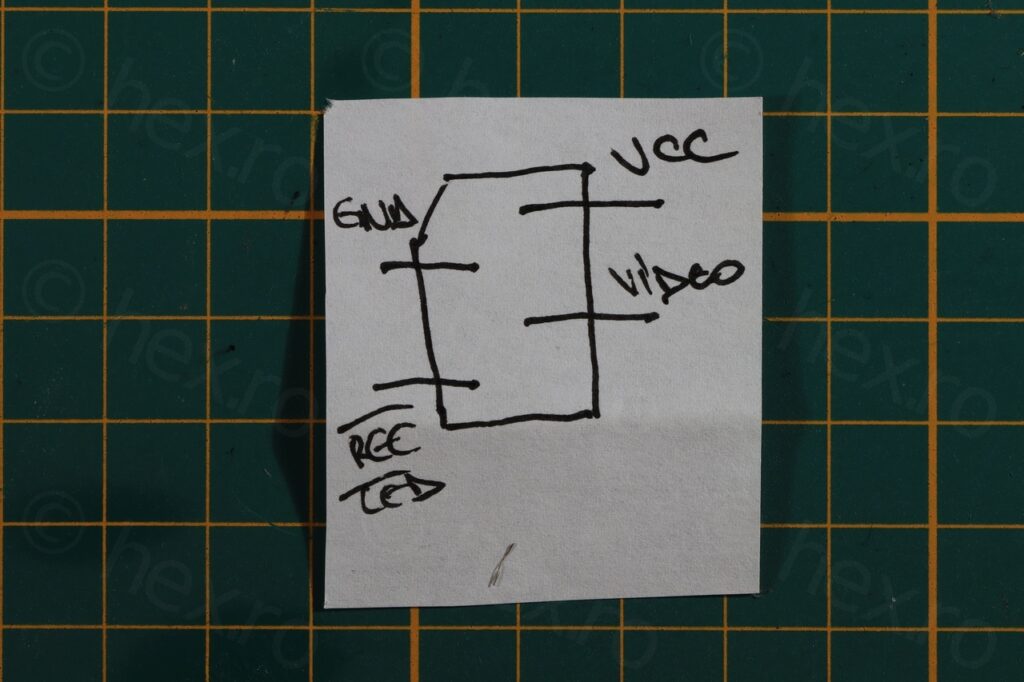 The mini CRT is the sharpest at 5V (and driver board draws around 90mA). It does show a bit of distortion, but nothing out of the ordinary: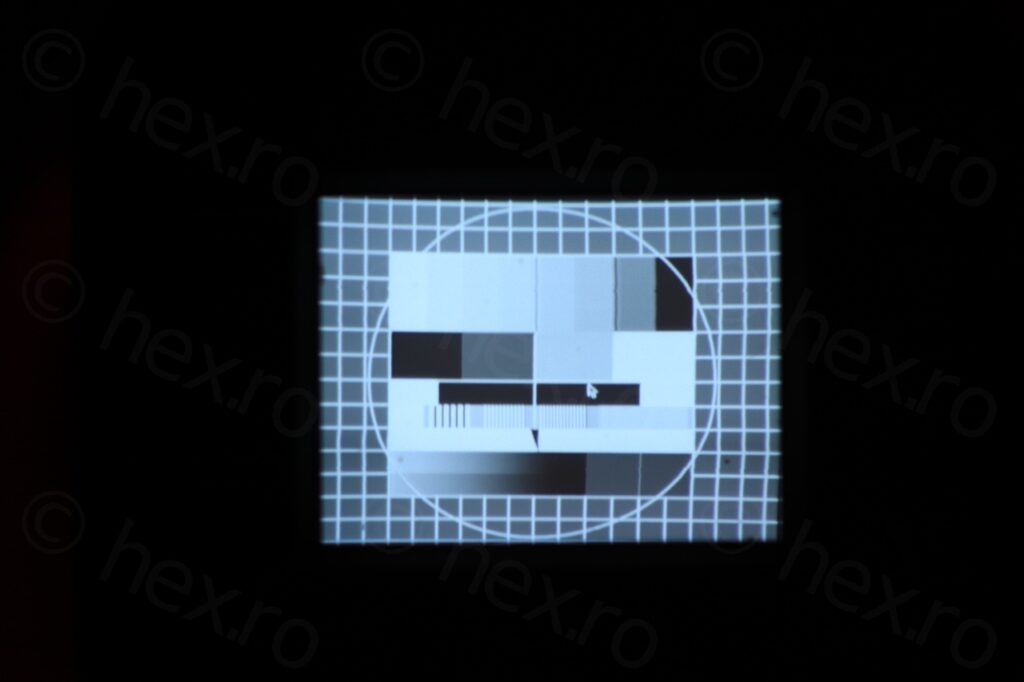 What I liked the most about this specific one is that it really turns off showing a dot – while some other mini CRTs just blank the image:
Thus, since this is a duplicate mini CRT, there is not much else to say, identifying the Video IN and the REC LED (active low) is described in the Grundig LC 5000 HE article.