I found this mini CRT inside a Panasonic NV-VX22EG camera. I took it apart like I usually do, documenting with photos – trying to salvage its CRT. However, at the end, I discovered that the viewfinder unit is identical (almost) to another Panasonic camera I took apart here: https://hex.ro/wp/blog/ely05v584b-mini-crt-4/
Thus, instead of the normal post where I'd describe the steps – I'm just adding the photos with: camera overview, taking it apart and salvaging the view finder connector from the mother board, details from inside the view finder board, etc.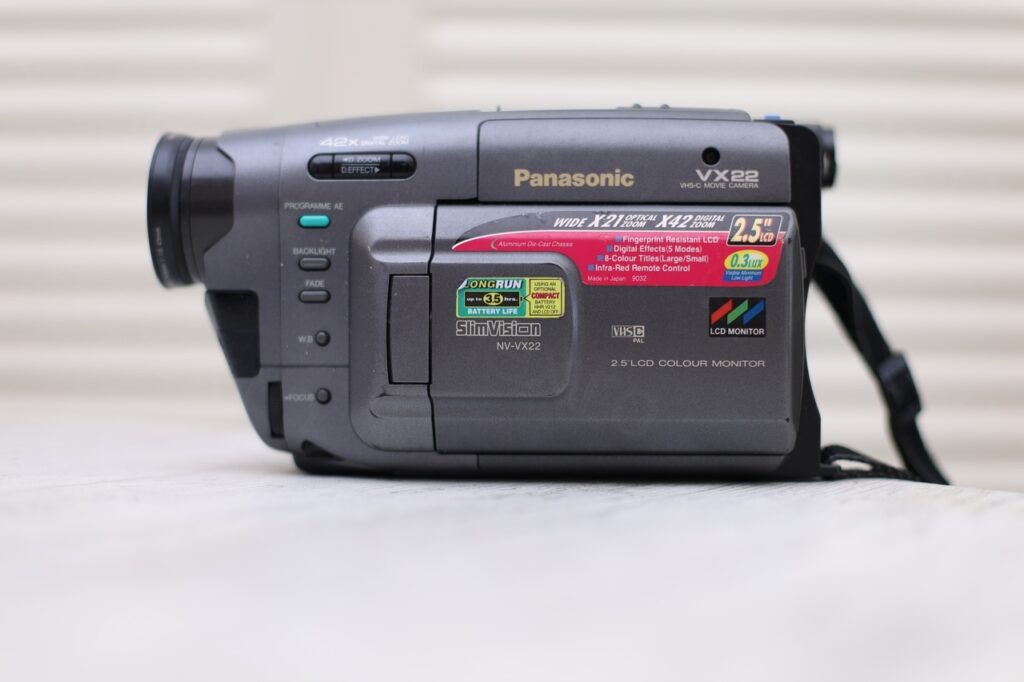 The camera uses an AN2516S driver IC. Signal wires are Green – VCC, Blue (grabbing both center pins) = GND, and Yellow = Video IN.
In the service manual, the four pins are called: EVF 5V, EVF GND, MIX NRD and EVF Y. NRD stands for Non Rec Data and it must be hooked to GND also – otherwise no image will appear on the mini CRT.