Found this mini CRT inside a Sony CCD-TR105E camera.
Camera seemed beaten down, but surprisingly power up exactly once (where I could see that there the CRT is alive). Subsequent power ups failed though, with a repetitive noise coming from inside.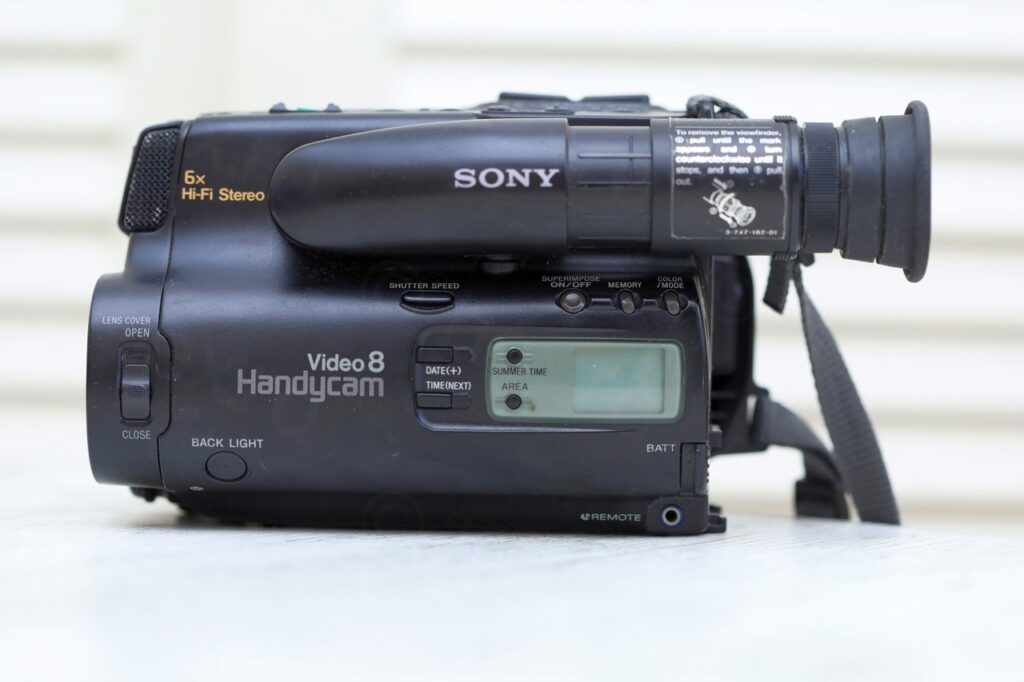 Opening it up was very easy – and found that the Electronic View Finder had a 4 wire cable plugged into a 6 pin plug (2 pins of the plug being unused). I usually de-solder the connector since it is easier to use some mini-hooks to provide signal: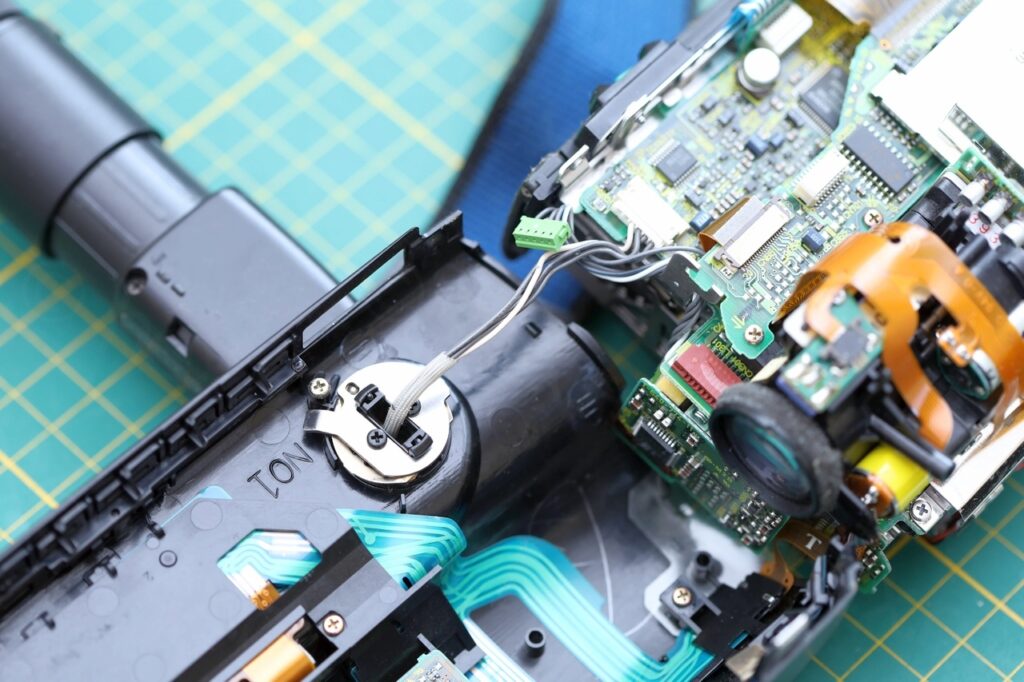 It was time to take the EVF unit apart now – when I spotted some weird pitting on the front plastic of the unit – I am still wondering what may have caused it ?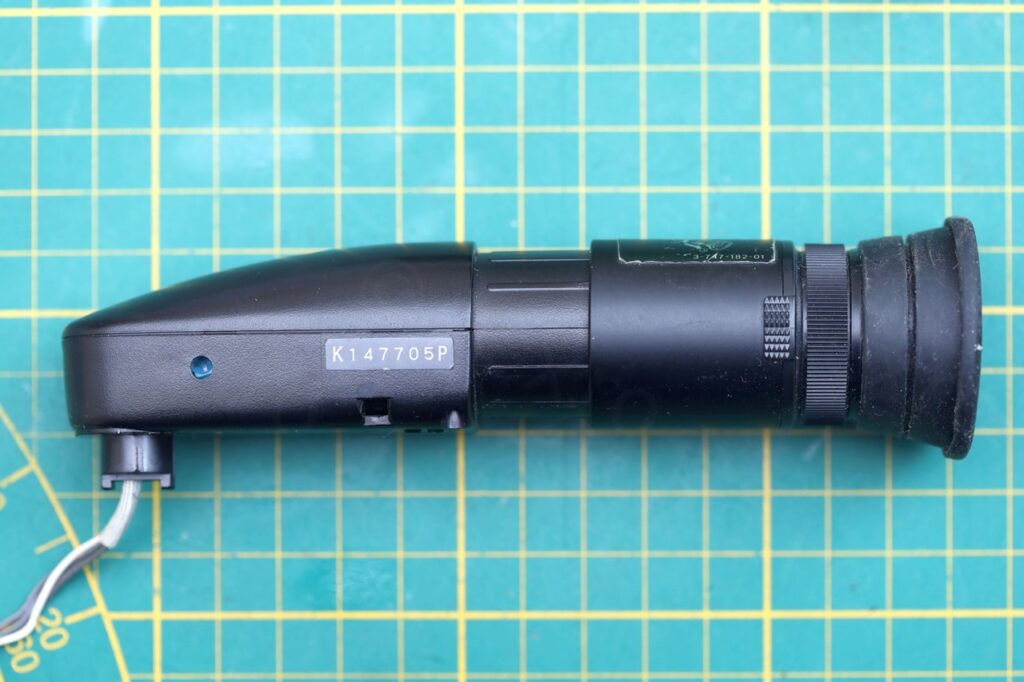 I hoped this is not a sign to indicate that some more drama was going on inside. It turned out not to be the case, everything worked. The EVF is driven by AN2512S Driver IC and uses normal through-hole electrolytic capacitors.
It didn't seem to have a date code inside the camera body, but there was one inside the EVF unit, Oct 1991: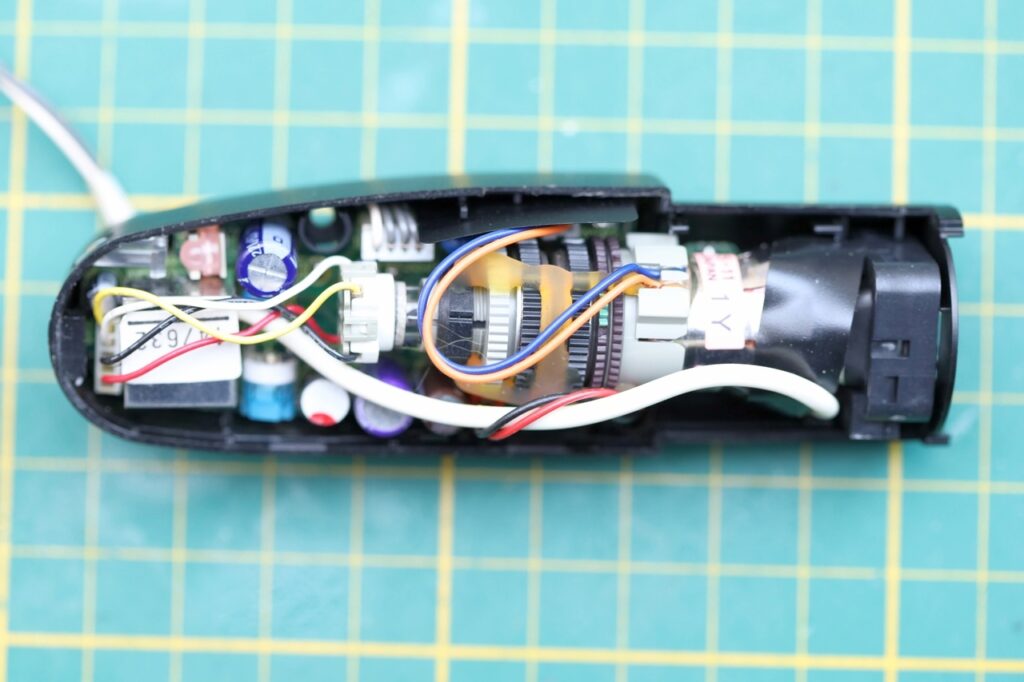 The CRT model is a Citizen 2400-30: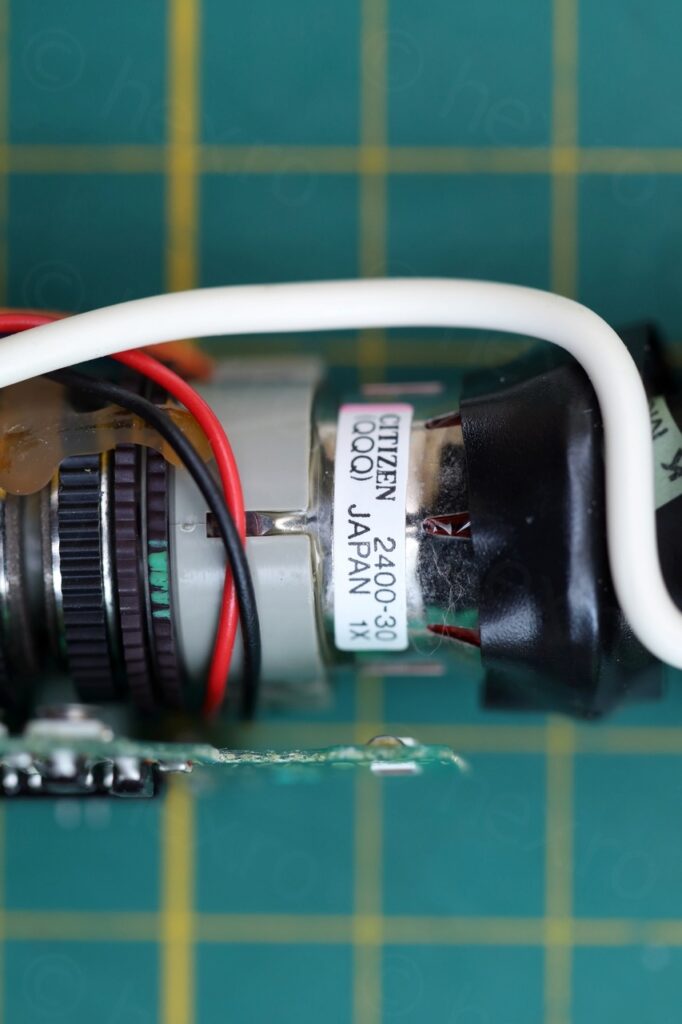 This unit is rather similar to another Sony camera I have taken apart and since it was looking spotless compared to previous one, I decided to take a risk and power it up assuming it would use the same signaling: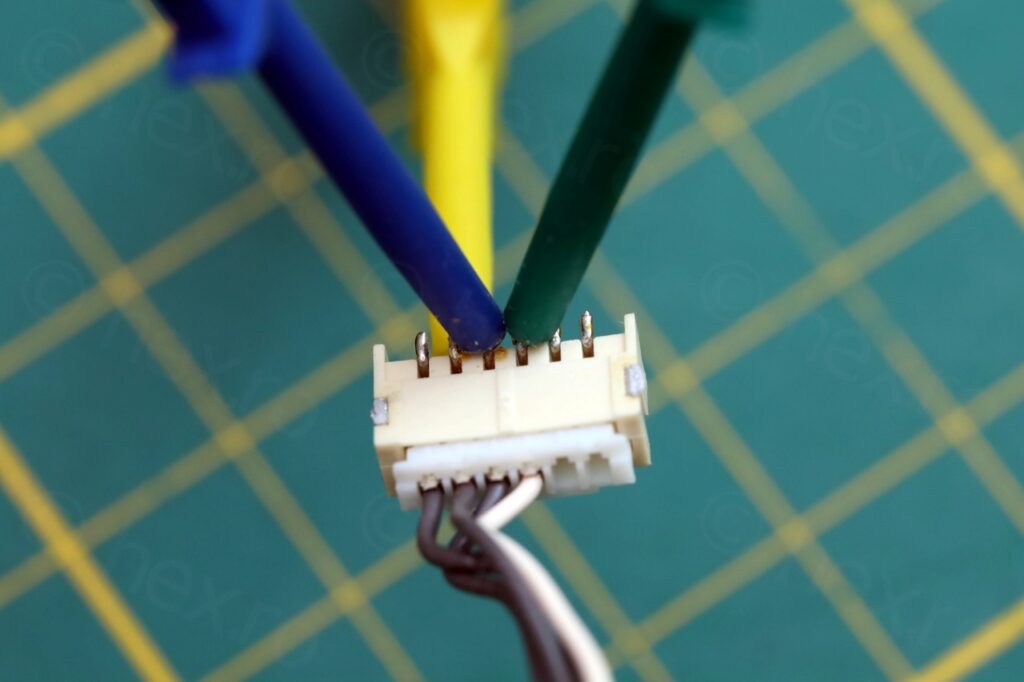 And an image appeared 🙂
The CRT did not seem as sharp as I would have expected, but I'm happy it works and I didn't want to mess with the controls on the board to see if I may get better image out of it.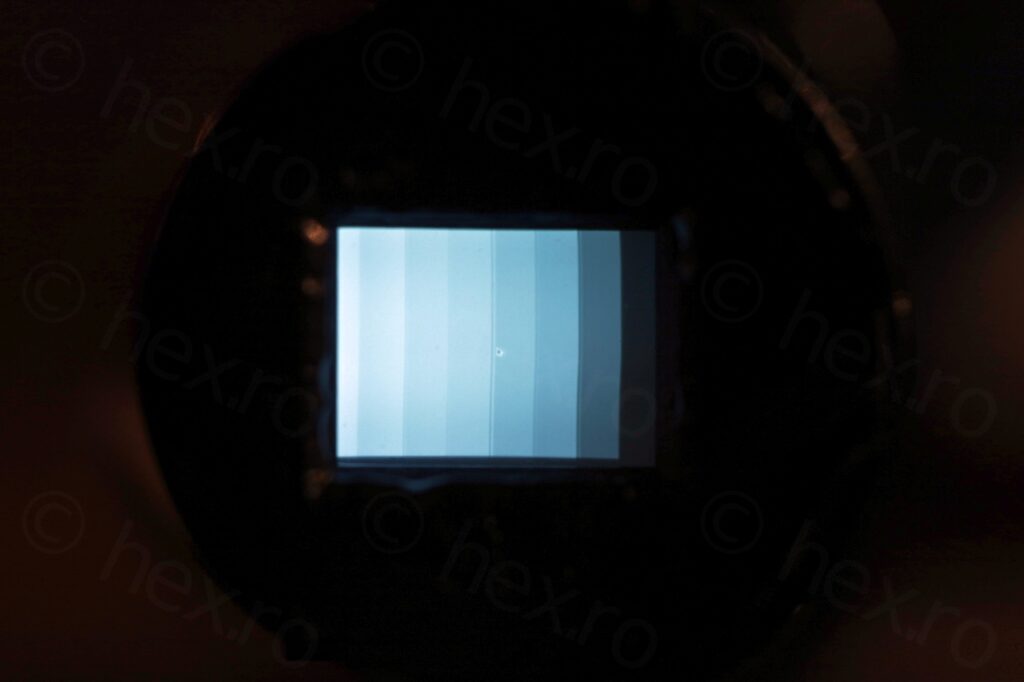 It draws 80mA at 5.4V: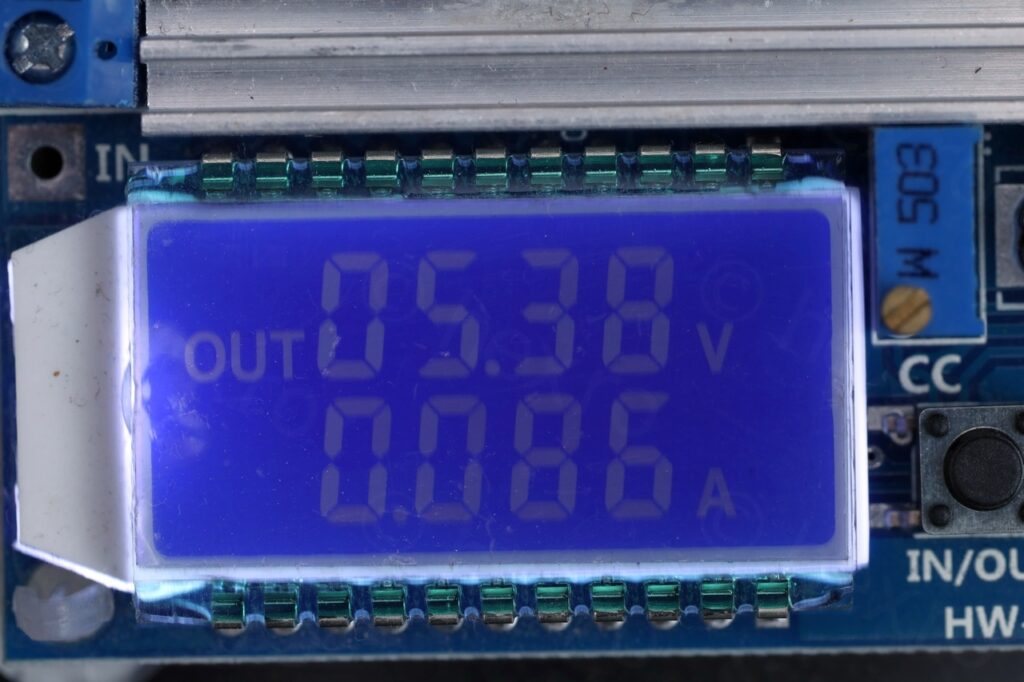 A breath of fresh air having an EVF unit that works on first try 🙂