I found this CRT in a second hand camera I picked up at a flea market. A JVC GR-AX470EG.
Although I hope each camera brings something new, this camera's CRT and Electronic View Finder seemed identical to the JVC GR-AX11E I took apart a while ago.
Camera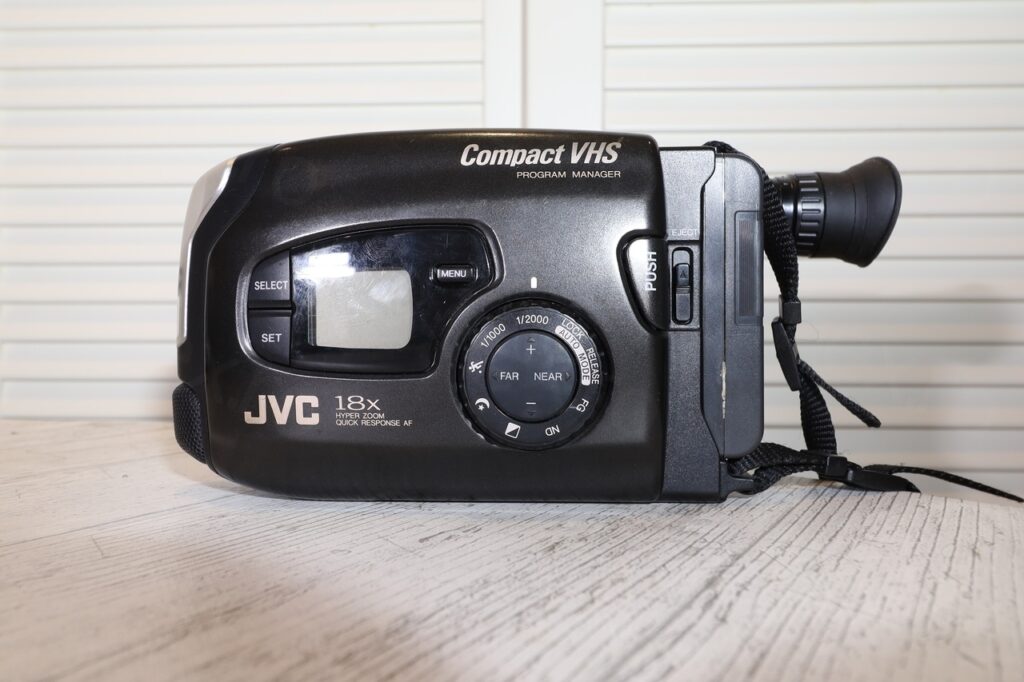 Camera had the front hook for the hand strap broken and the battery leaked very badly: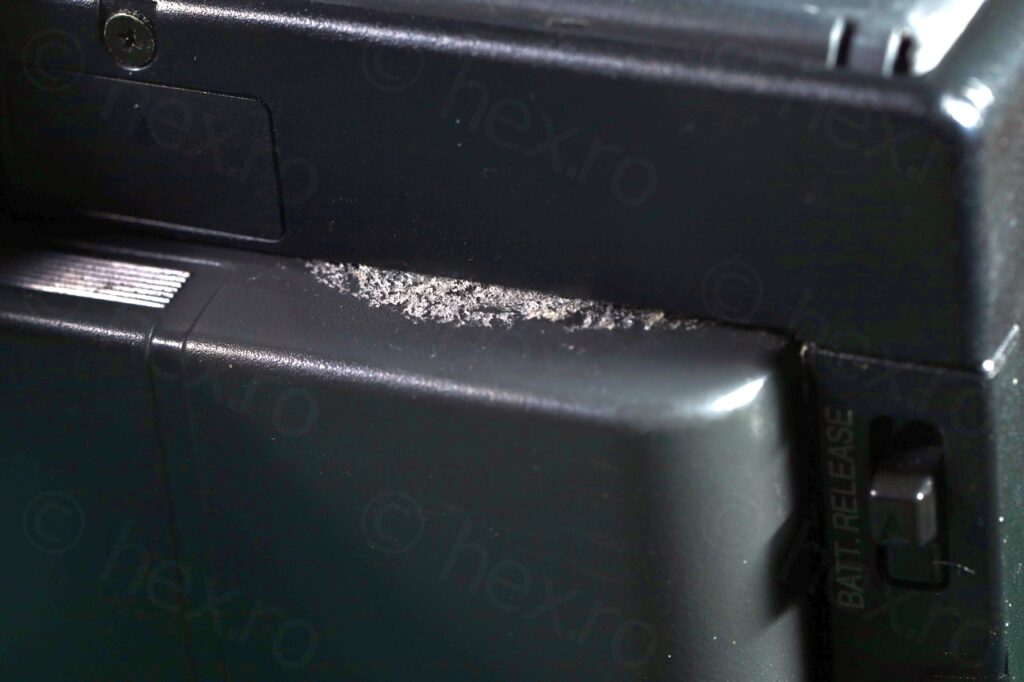 Skeptical, I tried to power it up (without even cleaning the connector) and the EVF was alive 🙂
Taking apart the camera I found some very neat boards, including a date code made in Feb-1997: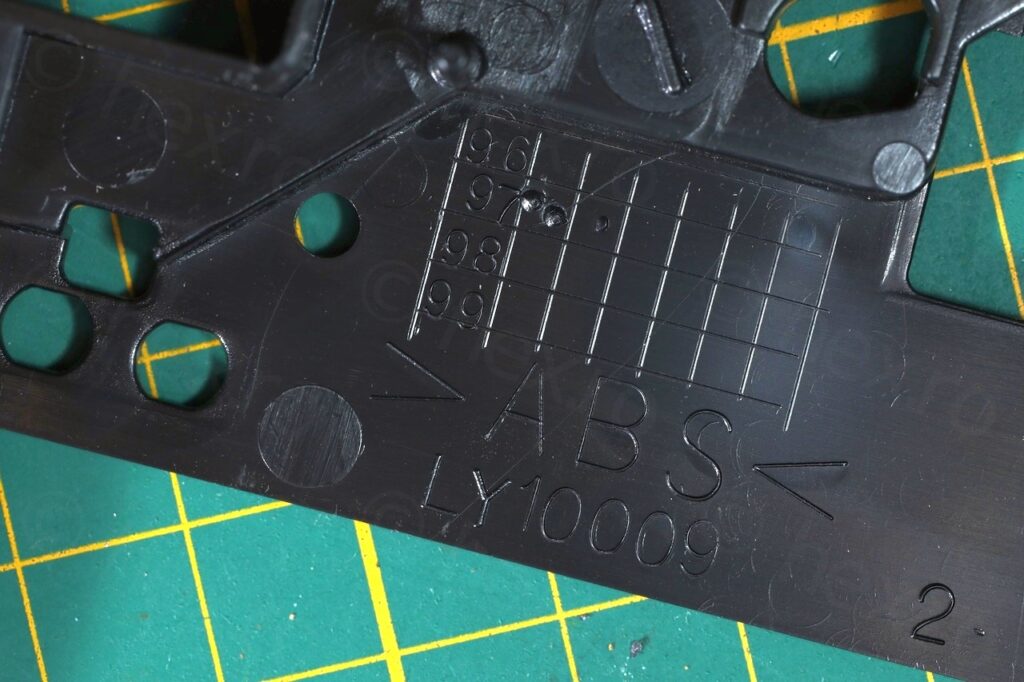 As usual with newer models, the EVF unit is connected to the main circuit board using a flat cable. However, I was not able to locate a vertical connector to which I could solder without a microscope .. and the flat connector is very tiny to be soldered to.
Few more images with the CRT and the EVF unit itself: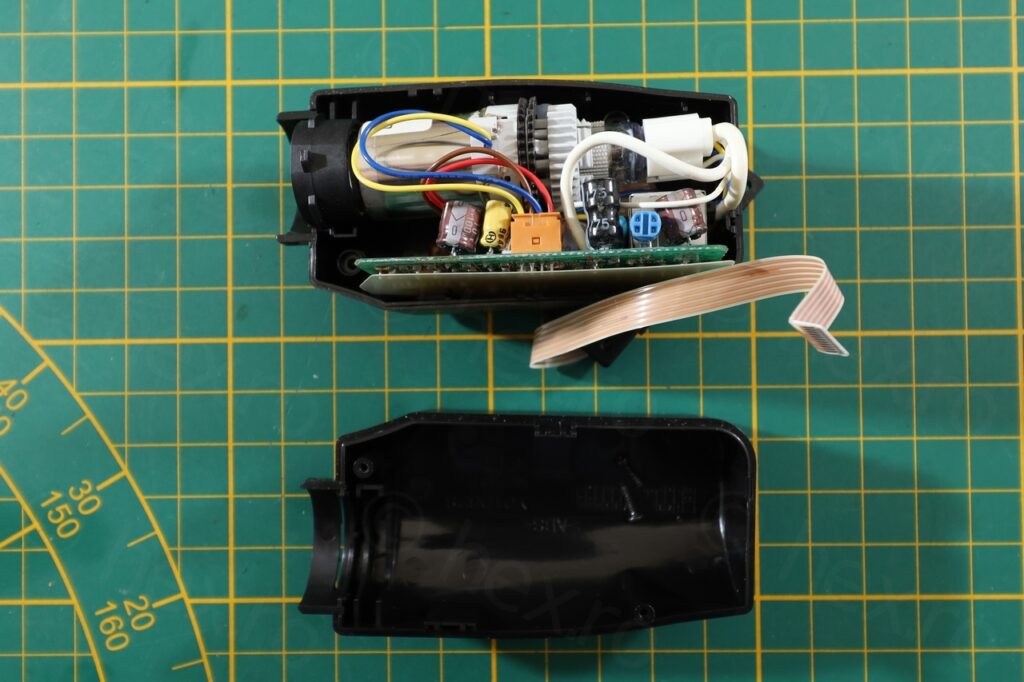 I did not test this CRT except through the initial power up. The tiny connector made it impossible to hook the already small test clamps and soldering this small without a microscope is almost impossible. Since I did not want to solder directly on the EVF driver board, I decided not to test the CRT.
The driver board looks identical to the JVC GR-AX11E – thus, I didn't feel like wasting time on trying to micro-solder without proper tools.