I've just benchmarked the Celeron 723 CPU (1.2Ghz , 800 MHz FSB).
Here are SuperPI results for 2M digits (power settings = high performance; nothing else running in the background but HW Monitor):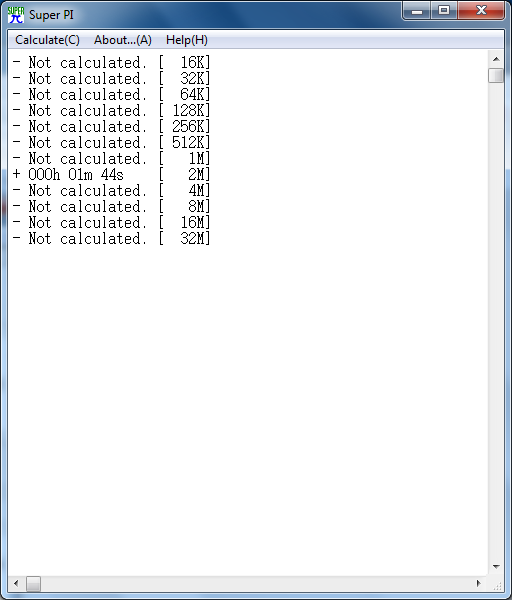 The CPU temperature never went above 45C: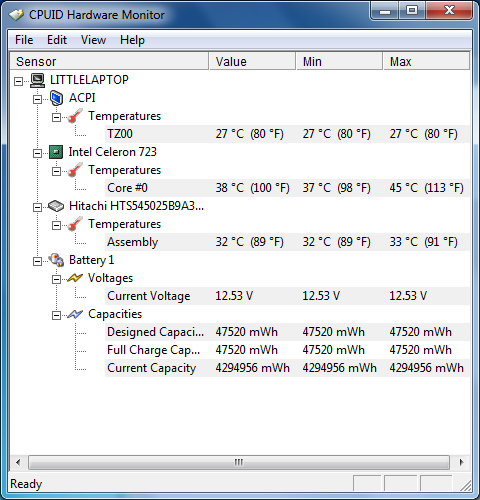 I am happy with the purchase (got a discount at El Corte Ingles, ended up paying only 335 euros). I've fiddled for a few days with a standard Atom netbook: Packard Bell dot ZG6; it was nice, however, no Adobe Flash for HD movies (it did work but 1 frame/sec).
The price I payed puts this laptop into the netbooks range of Atom @ 1.6Ghz, 1Gb RAM, 160Gb hard drive, Intel 945 on 1024×600 – but is much responsive with 3Gb RAM, 250Gb hard drive and Intel 4500 MHD on 1366×768.
Not to mention the CPU which is now able to run Adobe Flash movies in 720p in the browser.
I also like the design: on all other laptops I saw, I had to remember -more or less- the location of USB ports or at least I had to look every time on the side of the laptop. On this model there are symbols drawn on the top part of the laptop, just above the ports themselves. Never miss the slot again!
Windows Experience Index is 2.8 (CPU is the limiting factor here – click to enlarge):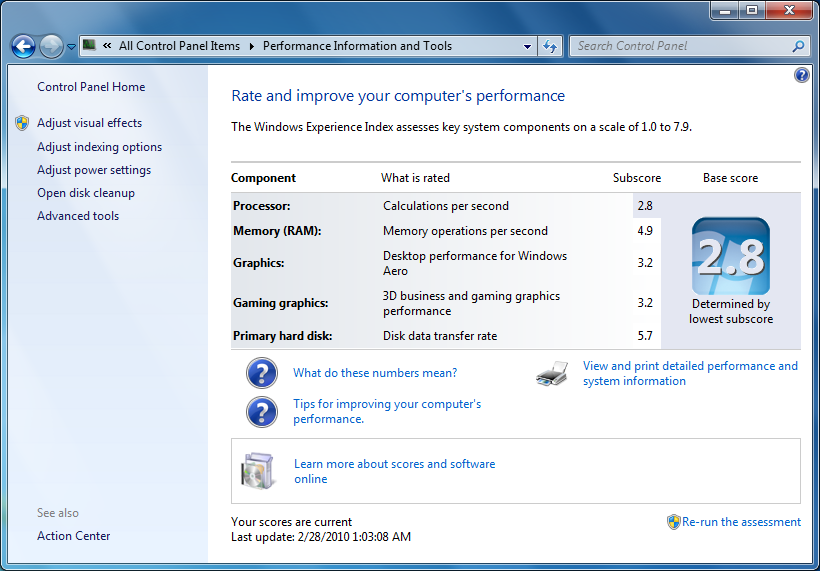 The HDMI output is a bonus. I feel a bit bad with a single core CPU, but on the other han, if it does the single job better than 2 core CPU (Atom) [I'm referring to Flash Player of 720p videos on Youtube], then it's OK. I'm coming from E8500, Q9000 so I can't have too many words about this one – it doesn't heat up and does the stuff I need it to do.
Last, hdtach (ran in compatibility mode) results: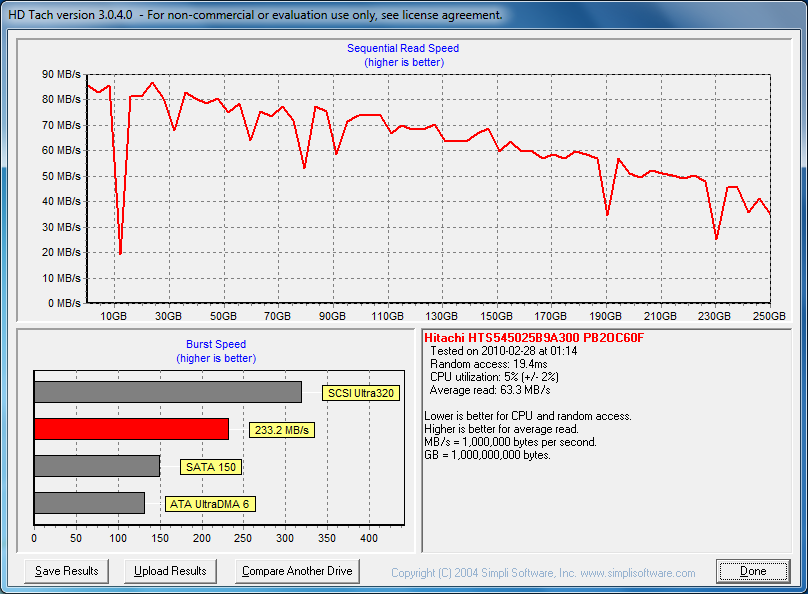 PS: Operating system: Windows 7 Home Premium, 64 bit.
One drawback I've noted so far: The Caps Lock key doesn't turn on any light indicator.